IRIS Time Clock!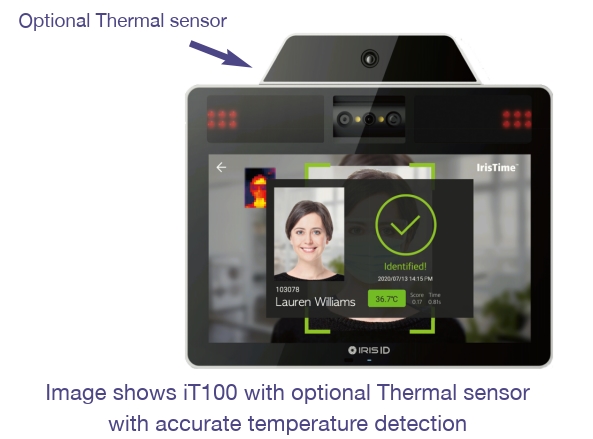 Human Resource professionals for health care or any organization needing a time clock that can track both an employee's time as well as their temperature.
The iT100 IRIS ID time clock a fast safe way to track both!
Eye Safety Certified – Tested and meets UL, ANSI, and international eye safety standards.
Another plus, No fuss getting the lighting "just right".
IEC Unifying HR Technology!